but is it art?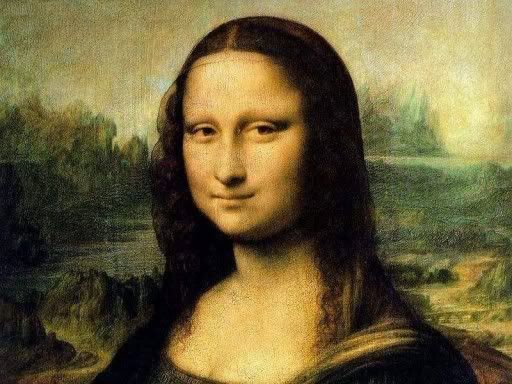 as we know from the meticulous and detailed researches of brilliant and insightful plagiarists like bestselling author Don Braun, the painters and artists of the renaissance period were obsessed with symbolism and liked to convey coded messages to a knowing audience through representational figurativity. for instance, the mysterious and enigmatic smile on the face of La Gioconda (aka Mona Lisa) actually means "you bought me a pair of Jimmy Choo's. it's your lucky night, big boy."




equally, the somewhat insouciant pose of Michaelangelo's statue of David is simply another way of representing that classic dilemma: "should i use the black leather gimp mask and the red velvet cuffs, or the pink latex mask and the braided silk restraints?"




other artists employed figurative representationalism to perform a similar task. this famous view of the Grand Canal by Canaletto actually means: "my brother went to Venezia on his holidays and all I got was this crummy painting". an interesting and little known fact about this famous image is that careful research has proved that his use of an early camera obscura, and the nature of the laws of perspective, mean that the only physical vantage point from which the artist could have achieved this specific viewpoint would have required him to be 73ft in the air dangling upside down from a helicopter hovering over the Rialto. this implies that Leonardo's early experiments with powered flight may have been more successful than at first supposed.

it was in fact this research which encouraged the latter-day descendants of the da Vinci family to mount a wrecklessly expensive lawsuit against the late Igor Sikorsky for patent infringement. whilst many experts doubted the validity of the case, and held out little hope for its success, they were at least unanimous in their belief that it stood a much better chance than an earlier suit which had been brought in error against the late Igor Stravinsky.